SCAM ALERT:
We have been made aware of customers receiving fraudulent text messages asking them to respond to unusual activity on their account(s) and/or debit card(s).
DO NOT engage or respond to text messages, emails, or phone calls that ask you to confirm or provide personal information. This includes debit card and bank account numbers, Social Security numbers, passwords, etc. Instead, contact your local office directly. Remember, Bank First will never contact you and ask for your account information.
Example 1: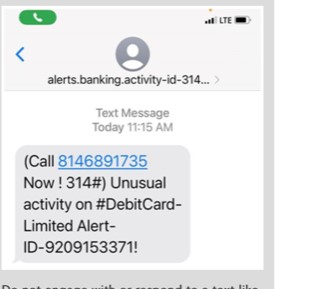 Example 2: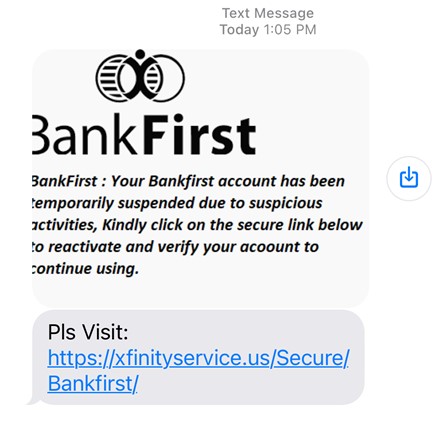 ---
In an ever-evolving, technology driven world, our reliance on the Internet and other digital resources is more prevalent than ever before. Unfortunately, this has created an environment in which criminals can lurk and attempt to steal confidential personal information.
At Bank First, safeguarding your personal and financial information is a responsibility we take very seriously. However, it is important that you also remain vigilant against potential cyber threats. Please use our Security Center as a resource to help protect your information.
Lost or Stolen Debit/Credit Card