Download the app today
Mobile banking makes it easier than ever to manage your Bank First accounts on the go!
It's fast, easy and secure. With goBank, you can check balances on all your accounts, view transaction history and transfer funds between eligible Bank First accounts from supported mobile devices and PDAs.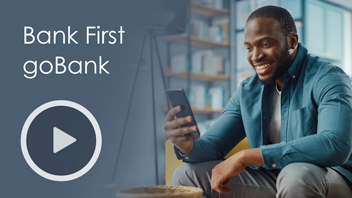 ---
Mobile Deposit
Making deposits has never been easier! Make a deposit anywhere, anytime by using your mobile phone or tablet camera.
Contact your local Bank First office to request mobile deposit capabilities. Once enabled, select 'Deposit' from the main menu in the goBank app and follow the simple steps to deposit your check. Be sure to sign the back of your check and write 'For Mobile Deposit Only' before taking photos.*
*Daily limits apply. For more information, select 'More' from the main menu in the goBank app to view Terms and Conditions.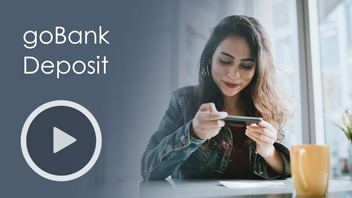 ---
Real-Time Account Alerts
Create custom mobile alerts to monitor account balances and activity, receive deposit and withdrawal notifications, and control security alerts. Certain alerts are actionable, letting you initiate money movement right from the notification. Interact with the alerts by swiping or tapping.
To activate mobile alerts, log into the goBank app and select 'More' from the main menu, then tap the 'Alerts' tile. In addition, you can enroll through the desktop version of Bank First online banking and business online banking.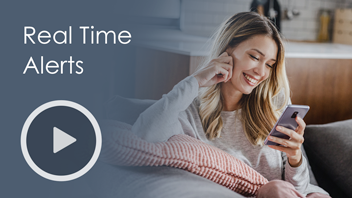 ---
Card Management
Take a proactive approach in deterring fraud on your account. Use card management to turn your card on and off, set locations where the card can be used, restrict transactions, establish limits, and schedule alerts for certain transaction types. Now available within the "Cards" menu of the goBank mobile app!
---
Questions? We have answers.
KEEPING YOUR MOBILE ACCOUNT ACCESS SECURE