It is our mission to continually reinvest in the organization our founders created in 1894 and uphold their legacy of developing meaningful relationships with those in the community while delivering superior financial solutions.
Timeline
May 1894
Bank First is founded in downtown Manitowoc with a capitalization of $50,000.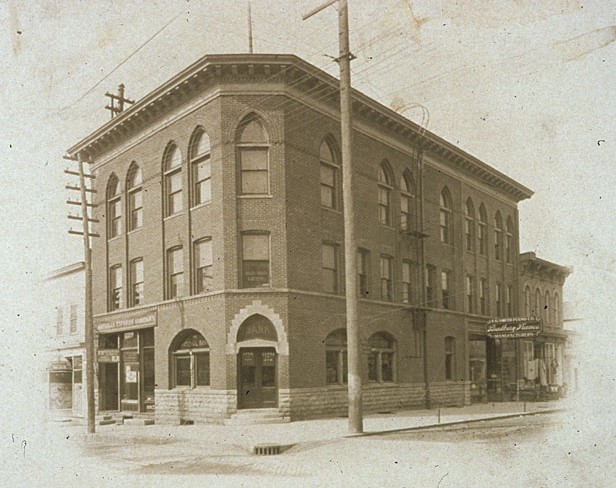 August 1927
Originally located on the southwest corner of York and North 8th Streets in downtown Manitowoc, the bank outgrew its location and moved to the first floor of the Hotel Manitowoc building at the northwest corner of North 8th and York Streets (known today as Dali's Café) in 1927. The elaborate bank entrance is still visible from Eighth Street to this day.
September 1974
The next 45 years of Bank First's history saw physical as well as monetary growth. In 1971, Bank First acquired the assets of the Francis Creek bank. To support its growth, the bank selected a new site in the 400 block of North 8th Street in Manitowoc and completed construction on the 22,000 square-foot building in September 1974.
September 1983
Thomas J. Bare is appointed President and Chief Executive Officer. During his tenure, Bare grew the institution tenfold from $75 million in assets to over $750 million in assets. From 1983 to 2008, the Bank grew from two to 15 banking locations through acquisitions and organic growth.
October 1985
Bank First merges with the St. Nazianz State Bank.
October 1989
Bank First opens a branch in Two Rivers.
October 1991
Bank First opens a branch in Mishicot.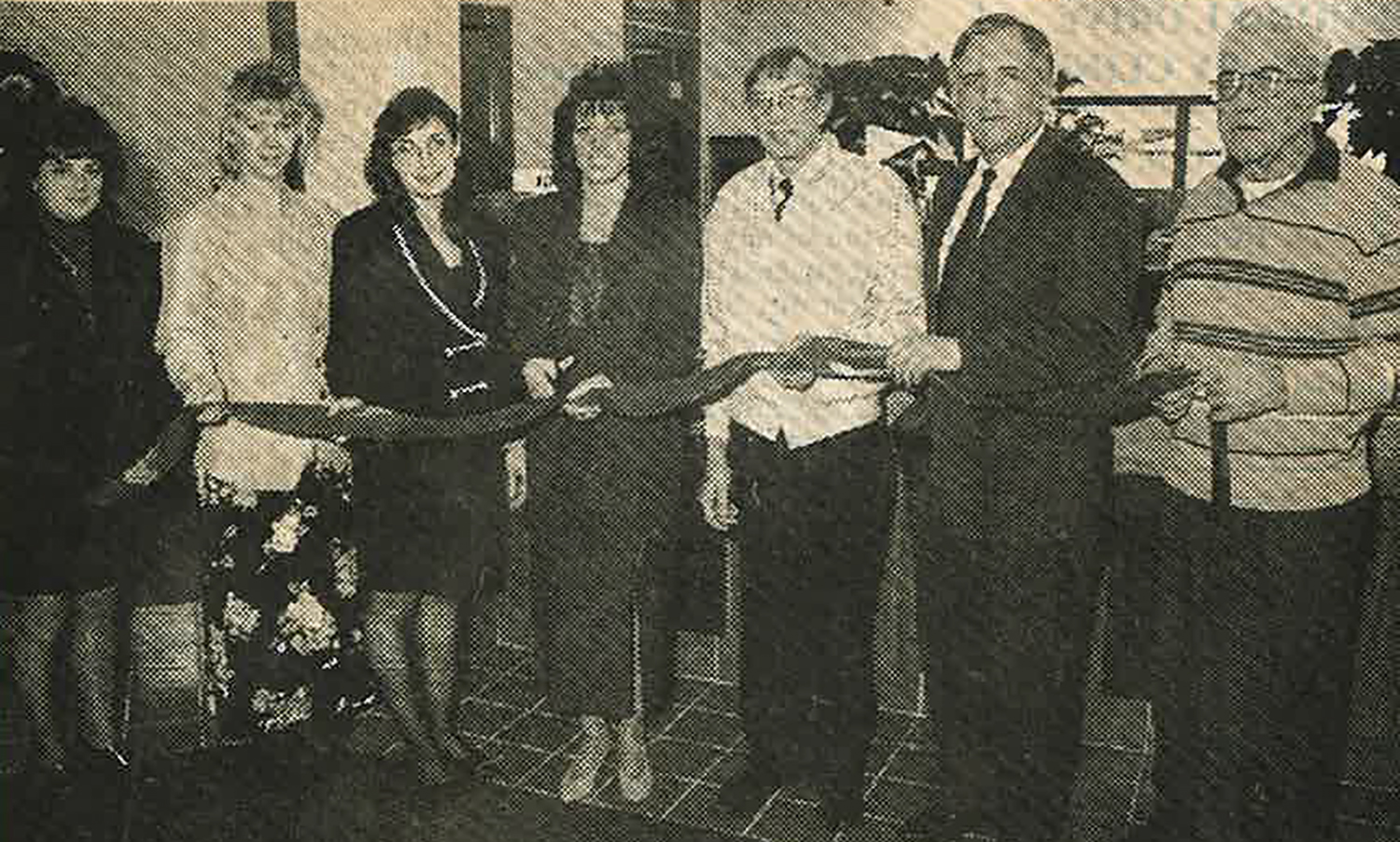 October 1992
Bank First opens a branch on Custer Street in Manitowoc to better serve customers and to provide additional space for bank employees at the home office.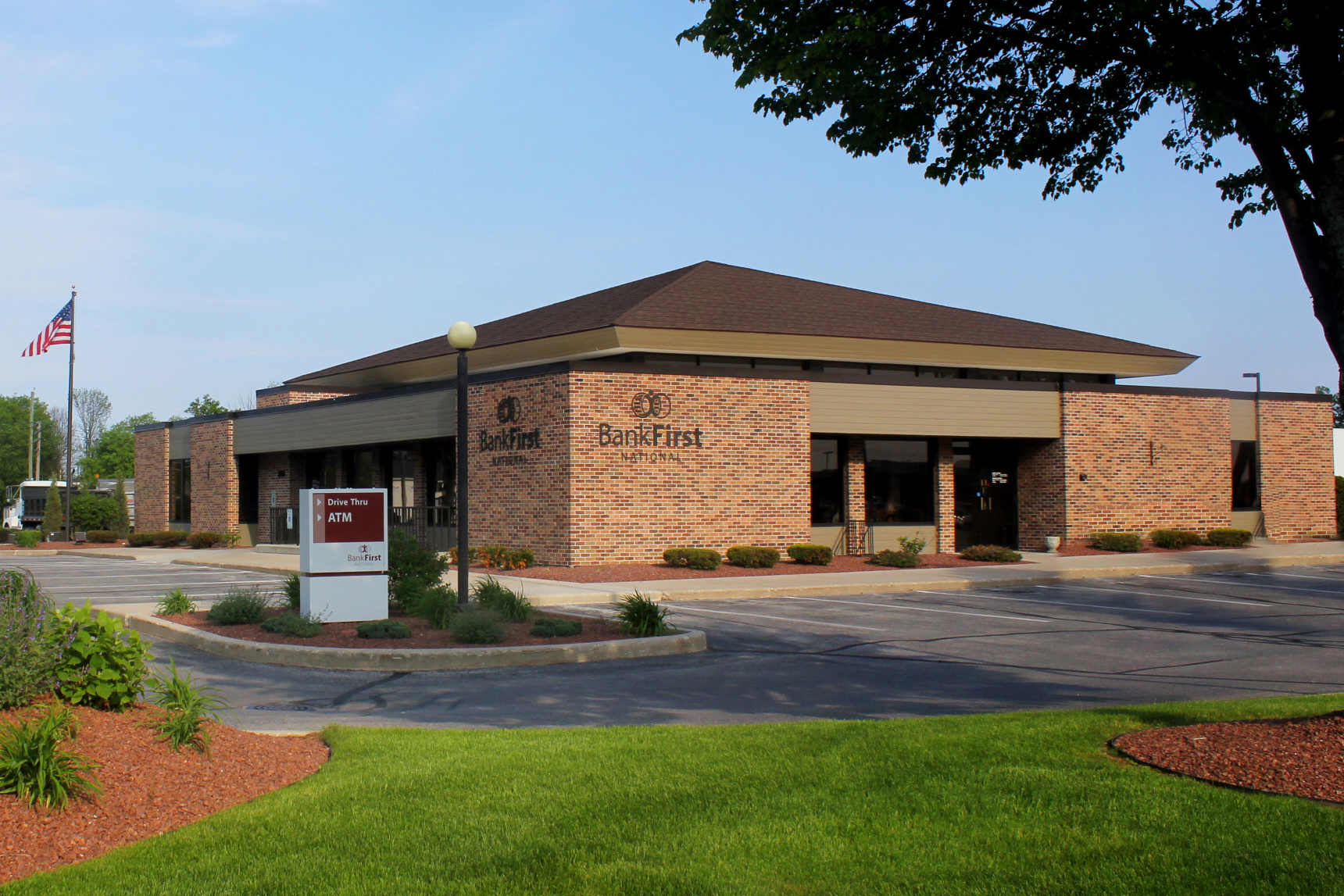 January 1993
Bank First in Manitowoc, Baylake Bank, and the State Bank of Kewaunee started a data processing company, United Financial Services. UFS, LLC has advanced since its establishment and currently provides digital, core, cybersecurity, managed IT and cloud services to banks across the United States.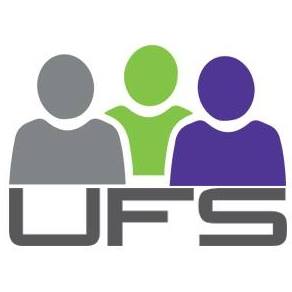 August 1994
Bank First acquires Valley Bank in Newton and Kiel.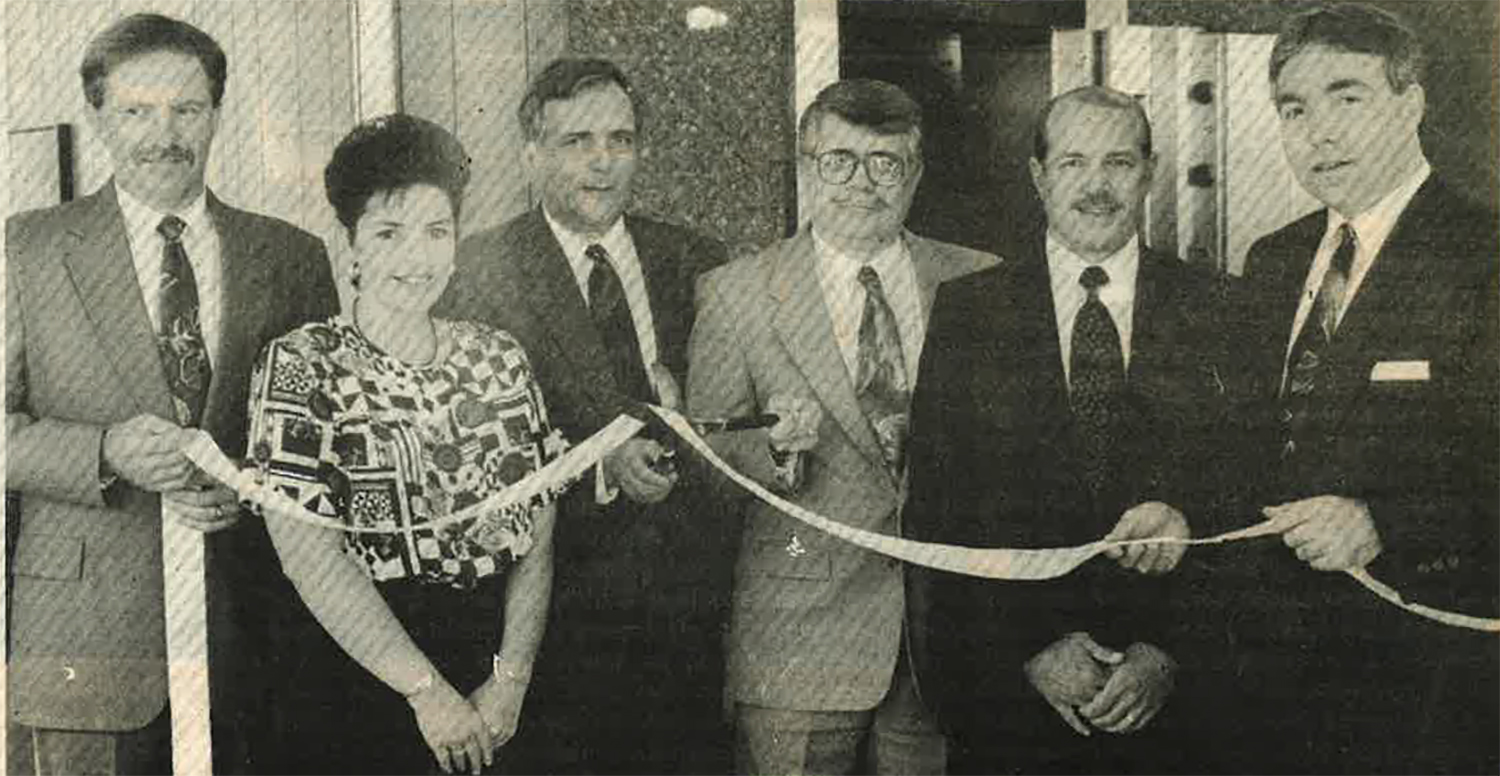 February 1995
Bank First opens a branch in Bellevue.
July 1999
Bank First opens a branch in New Holstein.
December 1999
Bank First acquires the Dairy State Bank in Plymouth, adding two branches to its footprint.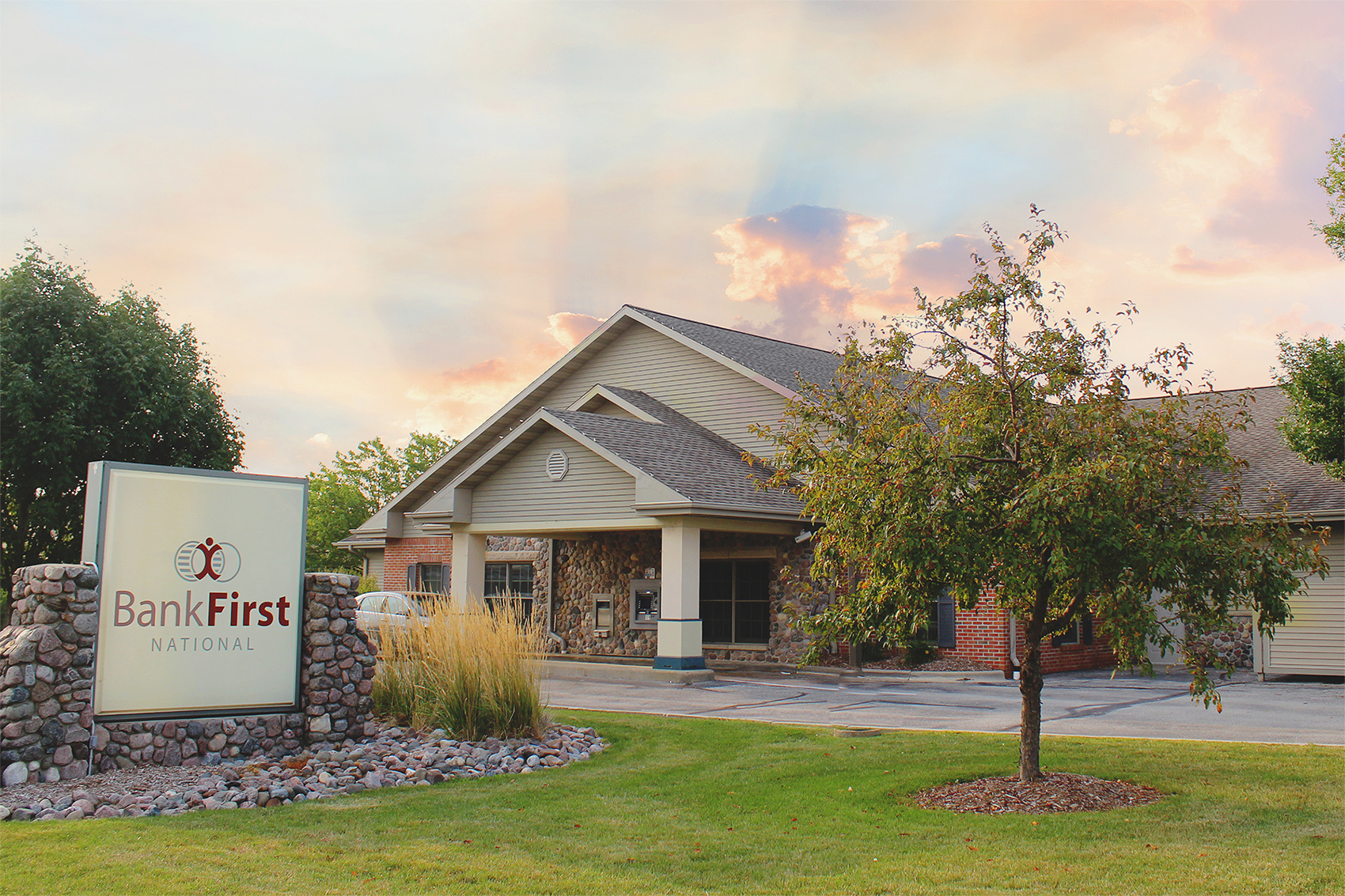 March 2000
Bank First opens a branch in Ashwaubenon.
March 2001
Bank First expanded its services by purchasing the Insurance Center of Manitowoc. The agency offers commercial, personal, life, and health insurance and is located on Expo Drive in Manitowoc. In addition to the Manitowoc office, the Insurance Center has the Gary Vincent and Associates agency on Adams Street in downtown Green Bay.
May 2004
Bank First opens a branch on Expo Drive in Manitowoc. The branch adjoined the Bank's subsidiary, Insurance Center of Manitowoc.
April 2005
Insurance Center of Manitowoc and the Gary Vincent & Associates agency combine forces and change its name to the Vincent Group, Insurance and Financial Solutions.
March 2007
Bank First acquires the Acuity Bank branch.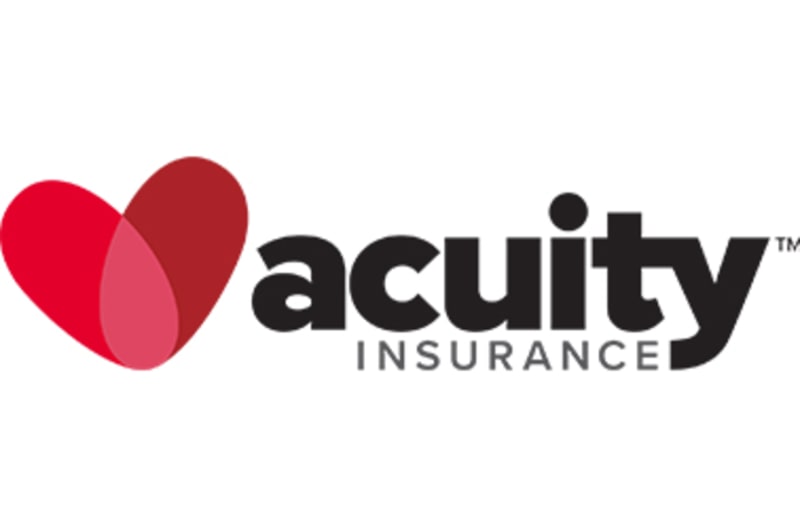 January 2008
Bank First's insurance subsidiary, The Vincent Group, Inc. acquires Insurance Associates, a full service agency offering personal and commercial insurance as well as group benefits.
May 2008
Bank First opens a branch in Sheboygan.
December 2008
Thomas Bare retires from his role as President and remains with the company in a consulting role until June 2009.
The Board of Directors appoints Michael Molepske as his successor.
September 2009
Bank First merges its Newton and New Holstein offices into its Custer and Kiel offices, respectively and merges its two Plymouth branches into one.
January 2010
Bank First completes the merger of its insurance subsidiary, the Vincent Group with A.N. Ansay & Associates to form Ansay & Associates. Ansay & Associates is owned jointly by Bank First and Ansay, with Ansay retaining majority ownership.

February 2011
Bank First opens a location in downtown Oshkosh, celebrating its commitment to the Fox Valley market.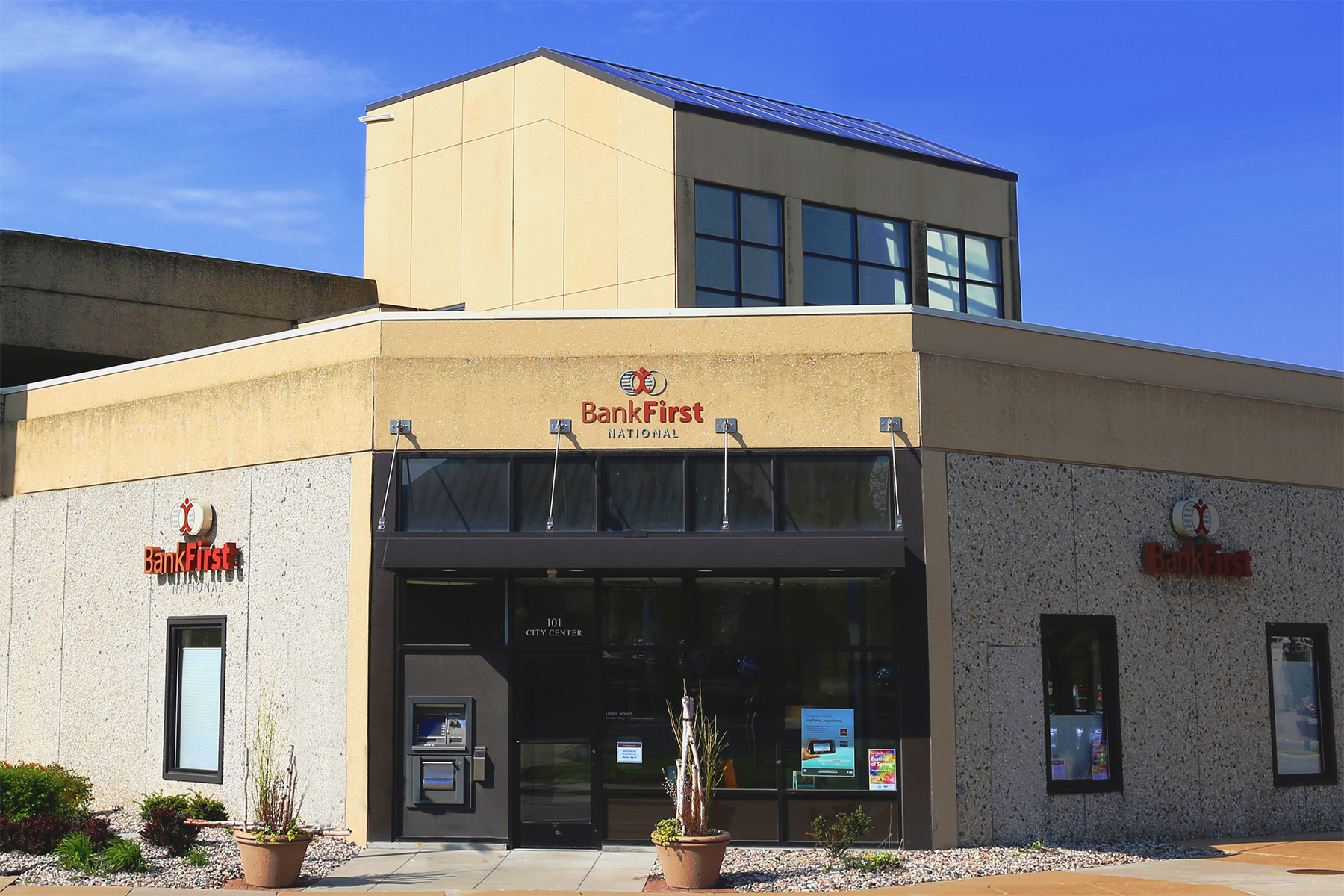 August 2014
Bank First opens a location in Valders and merges its St. Nazianz office into it.
April 2015
The bank's Two Rivers office moves from 1509 Washington Street to 1703 Lake Street. The new office provides customers a more aesthetically pleasing experience while increasing efficiency of doing business with an open concept layout.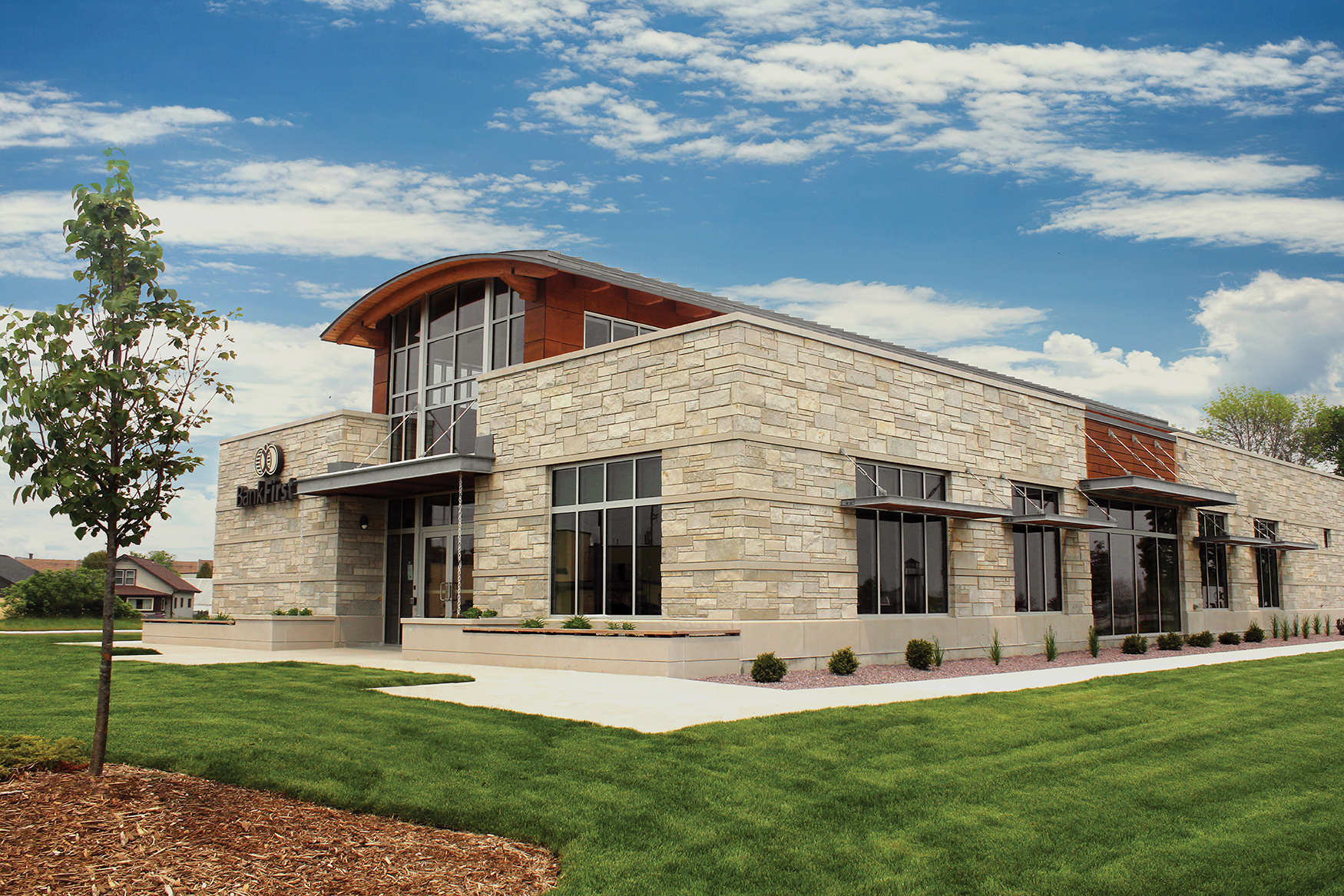 January 2016
Bank First opens a new location in Appleton just north of the Fox River Mall. The new office emulates the contemporary design and efficient use of space like other recently constructed Bank First offices.
October 2017
Bank First merges with Waupaca Bancorporation, increasing its asset size by approximately $500 million while adding six offices to its footprint: Waupaca, Weyauwega, Iola, Clintonville, Seymour, and Chetek.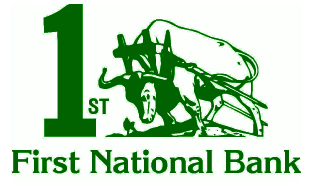 February 2018
Bank First constructs a new office facility in Plymouth and moves from 2323 Eastern Avenue to 2700 Eastern Avenue.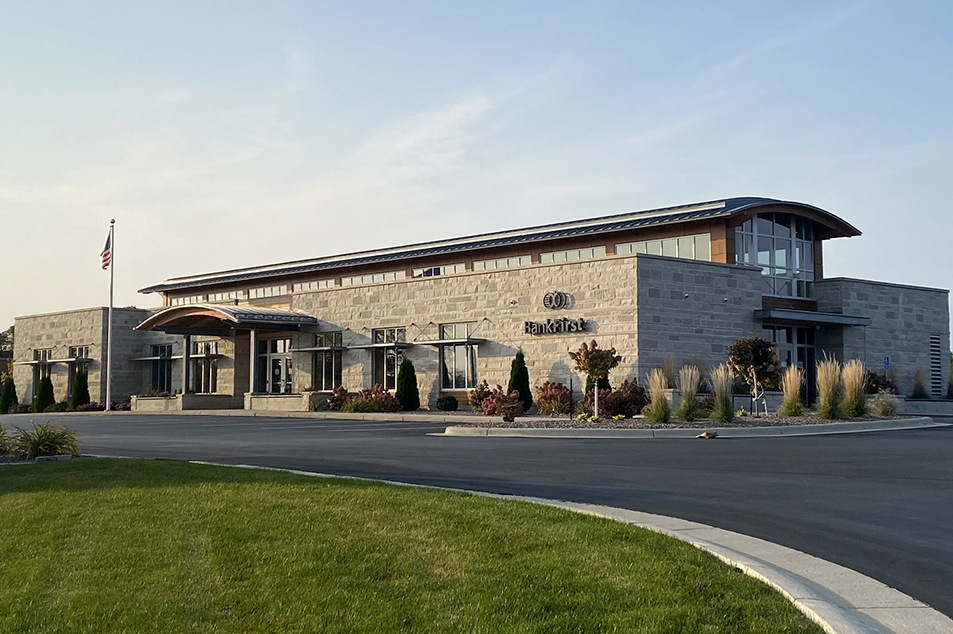 July 2019
Bank First merges with Partnership Community Bancshares, Inc., expanding its branch network into Cedarburg, Mequon, Watertown, and Tomah.

January 2020
Bank First announces the completion of its new office located at 1159 N. Koeller Street in Oshkosh. The bank moves from its existing Oshkosh office at 101 City Center into the newly constructed facility.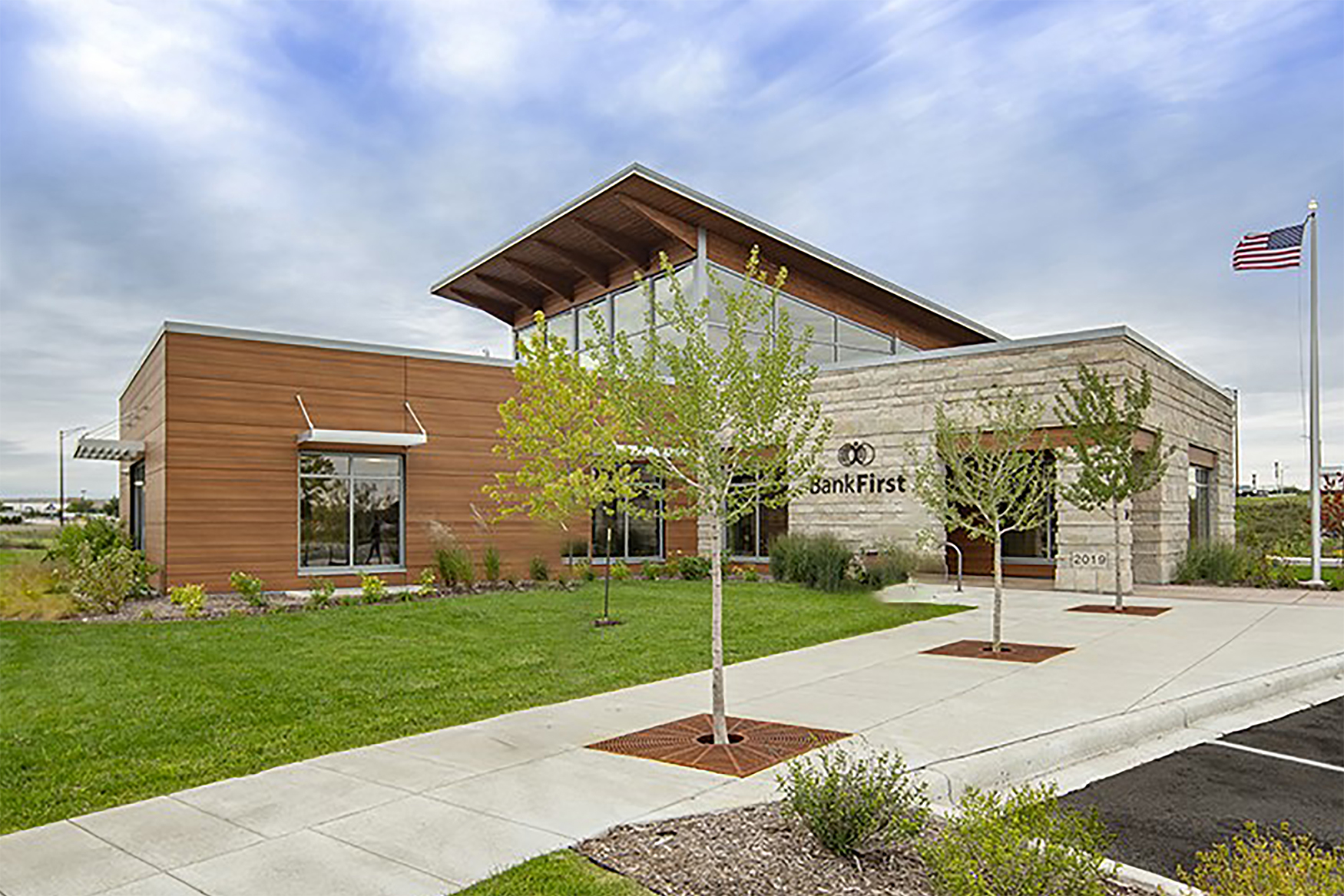 March 2020
Bank First announces the completion of its new Iola office located at 295 E. State Street and moves from its existing office into the newly constructed facility.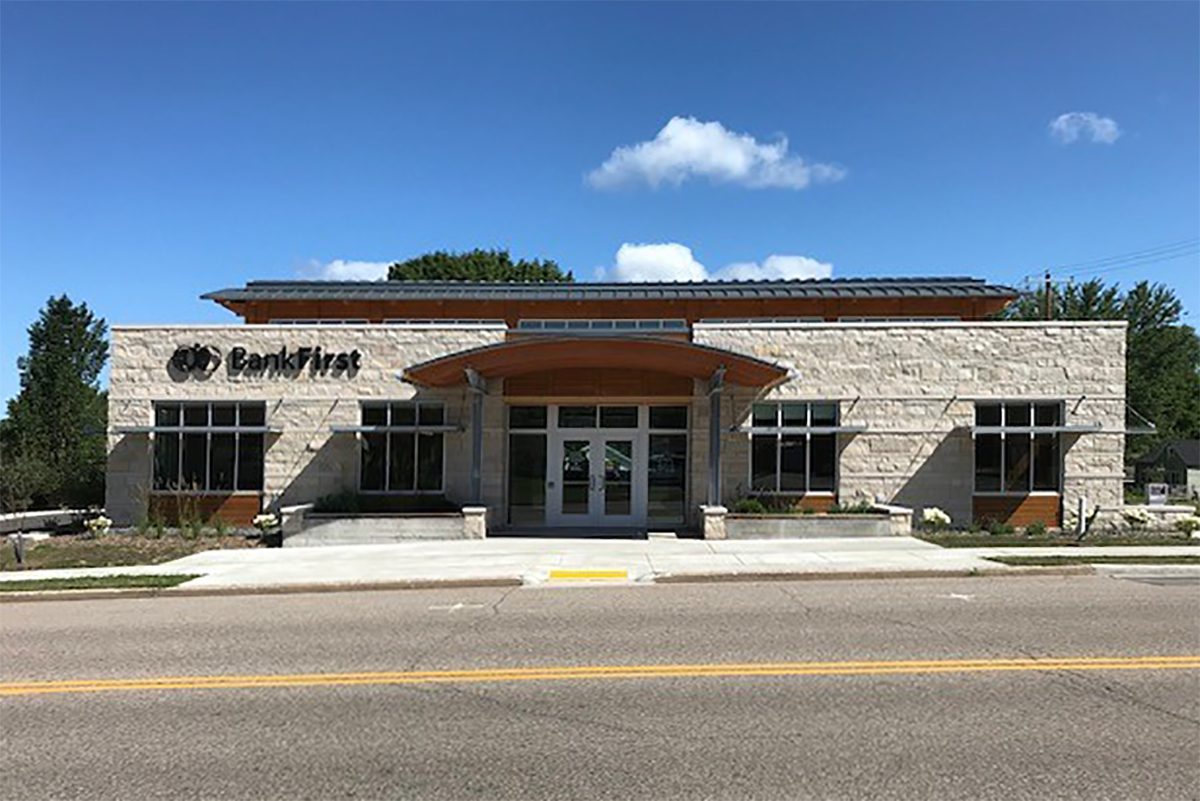 May 2020
Bank First merges with Tomah Bancshares, Inc. expanding its presence in Monroe County and solidifying Bank First's position as the third largest publicly traded bank headquartered in Wisconsin. The two Tomah branches were consolidated into one newly renovated office, now located at 110 W. Veterans Street.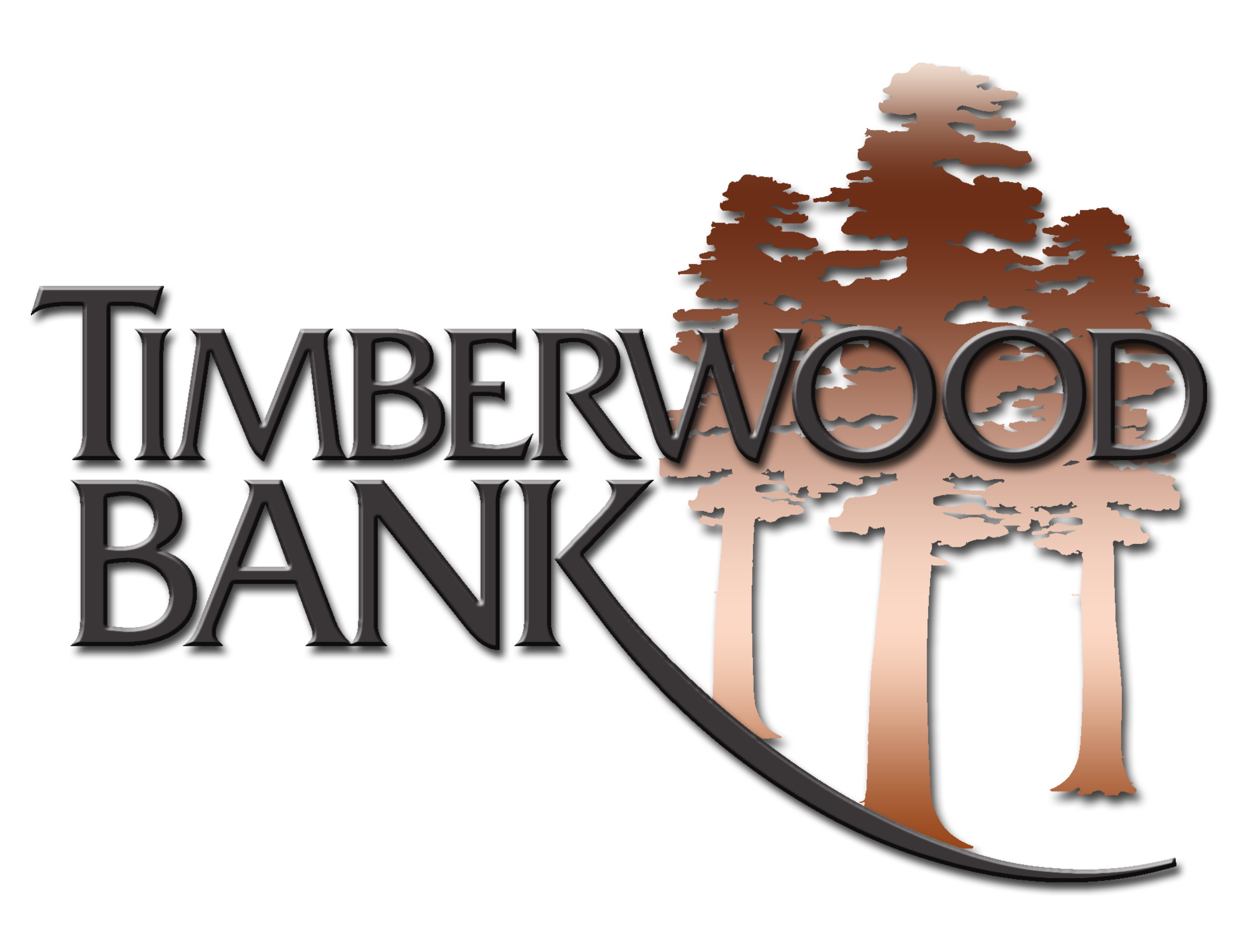 January 2021
Bank First consolidates its Weyauwega branch into its newly remodeled Waupaca location.
August 2022
Bank First merges with Denmark State Bank, a community bank with a similar relationship-based banking philosophy and strong expertise in agricultural banking. This is the largest acquisition carried out by Bank First to date, increasing its asset size by approximately $687.6 million.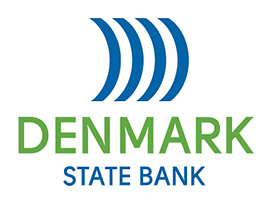 October 2022
Bank First consolidates its Mequon branch into its nearby Cedarburg location.
December 2022
Bank First opens its new Operations Center located at the corner of Dufek and West Drive in Manitowoc. While it does not serve as a customer-facing branch, the new center gives the Bank the opportunity to centralize the majority of its operations staff.
December 2022
Bank First optimizes its branch network by consolidating its Seymour branch into other nearby offices.
January 2023
Bank First consolidates its Howard branch into its Ashwaubenon office. The Bank looks forward to its return to the Howard community upon completion of its new office located on Shawano Avenue later in 2023.
February 2023
Bank First merges with Hometown Bancorp, Ltd., increasing its asset size by approximately $500 million and extending its footprint into central Wisconsin with the addition of six offices: Cambridge, Fond du Lac (2), Pardeeville, Poynette, and Wautoma.

September 2023
In preparation for a new full-service facility in Fond du Lac, Bank First consolidates its Sheboygan Street branch into its N. Peters Avenue branch. Once construction is complete, the Bank will consolidate its N. Peters Avenue branch into the new facility.
October 2023
The Reedsville branch of the bank is relocated from 427 Manitowoc Street to its new address at 100 Mill Street. The newly remodeled facility offers various amenities to enhance our customers' experience, such as comfortable seating, additional drive-thru lanes, and spacious teller areas. Additionally, the Whitelaw branch is consolidated into this new Reedsville location.
Today, Bank First has assets of approximately $4.1 billion and operates out of 26 locations throughout Wisconsin. Bank First employs approximately 385 full-time equivalent staff and has been consistently named one of the best banks to work by American Banker. Bank First attributes its success to attracting and retaining top talent who are committed to excellence and adhering to the principles of the bank's promise: "We are a relationship-based bank focused on providing innovative solutions that are value driven to the communities we serve."
As Bank First looks to the future, it will continue to focus on its relationship-based model of community banking and expanding its reach throughout the State of Wisconsin. The bank will continue to expand through organic growth and in the form of de novo branches and strategic acquisitions in the coming years and is excited for the opportunity to provide superior products and services to a larger base.