Some customers of Bank First have reported receiving letters in the mail encouraging them to renew their home warranty. The letter claims that the homeowner's home warranty is about to expire or has expired. While some companies provide legitimate home warranty services, the majority of these letters are a scam. We encourage you to be cautious and to contact us if you receive any suspicious communication that appears to be from or sent on behalf of Bank First.
Letter Content:
The letter is being sent from "Home Warranty Division" and references "Bank Fist Nat'l" as the lender. It urges a quick response and directs the homeowner to call an 800 or 888 number using key words such as "Extremely Urgent", "Time Sensitive" and "Immediate Response Requested".
Example of Letters: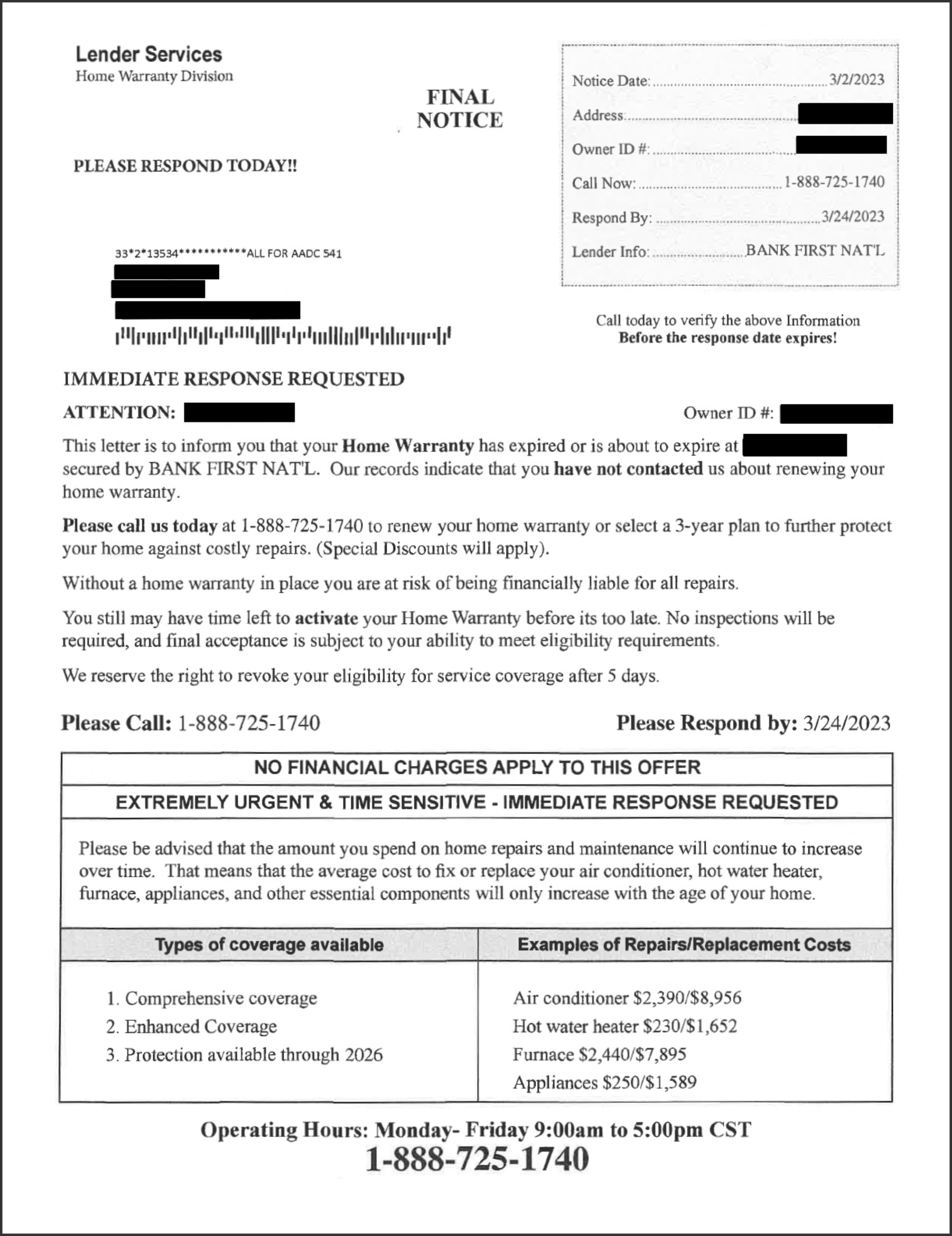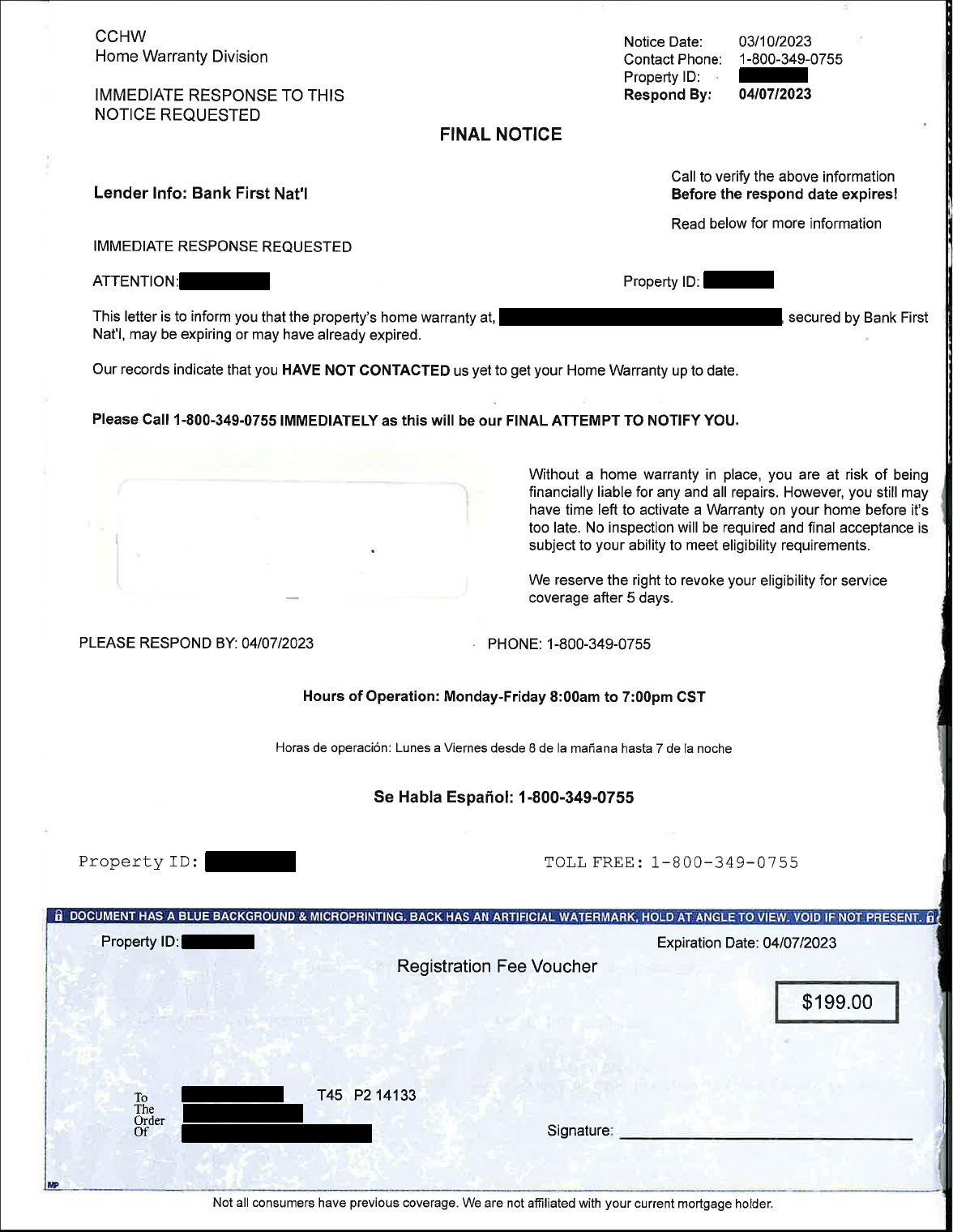 How did the senders get my information?
At Bank First, safeguarding your personal and financial information is a responsibility we take very seriously. We do not sell or distribute any of our customers' private or confidential information. Some information is public record, regardless of which lender you work with. Unfortunately, scammers may access these public records and send you what appears to be a legitimate offer.
What should I do?
Do not respond to these solicitation letters. Never provide your personal information to someone you don't know by mail, email, or over the phone. Reach out to your local Bank First office with any questions or concerns about the validity of anything you receive in the mail, email, or by phone that seems to be from or sent on behalf of Bank First.